Institutional Asset Management
Partners In Your Success. 
When you partner with Laffer Tengler Investments, you can expect the highest levels of service, and time proven investment strategies backed by fundamental research. 
Our Institutional Investment Strategies
We believe that discipline is the key to sustainable, long-term returns. All of our strategies are actively managed with a focus on managing risk and producing long term results with an emphasis on income generation and capital growth. Our advising team has over 130 years of investment experience. We are committed to building strong relationships with our clients with proactive communication and service.
US Equity Strategies – Large Cap Value 
Equity Income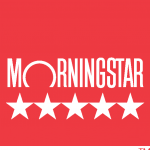 The Equity Income portfolio is predominately a large-cap equity portfolio with an emphasis on dividend income and dividend growth as well as capital appreciation. The strategy seeks to own high quality large-cap stocks that are undervalued based on our proprietary valuation and research disciplines. Our time-proven buy/sell discipline, Relative Dividend Yield, identifies discreet periods of over- and under-valuation, security by security, supported by our rigorous, proprietary 12 factor research approach. The strategy typically holds 25-30 stocks, enjoys an above market and growing dividend yield, and low turnover.
Equity Growth
The Equity Growth strategy invests in large-cap U.S. Stocks. The strategy's primary objective is growth of capital with a secondary focus on income. The strategy seeks to own high-quality large cap stocks with attractive valuations based on our proprietary buy/sell research disciplines. The benchmark is the S&P 500.
Concentrated Equity
The Concentrated Equity Strategy is a low-turnover, high conviction, deeply concentrated portfolio that holds the 12 "best idea" positions from the Equity Growth and Equity Income strategies. The Equity Growth strategy invests in large-cap U.S. stocks with growth as a primary objective and income as a secondary focus. The Equity Income strategy also invests in large-cap U.S. stocks, but with a primary focus on income, and growth as a secondary objective. Both Equity Growth and Equity Income select and invest in securities based on our proprietary buy/sell research disciplines and rigorous 12 Factor analysis process.
Fixed Income
The Fixed Income Strategy utilizes Exchange Traded Funds (ETFs) with underlying investments in fixed-income securities to create each portfolio. The primary objective of these portfolios is to seek a competitive current level of income, with a secondary objective of price appreciation. Portfolio duration and sector allocation are actively managed to maximize the potential for total return.
Fixed income ETFs are used in this strategy because they compliment a macro-economic, top-down approach to investing. Since ETFs are traditionally designed to allow for one investment instrument to represent an entire index or sector, exposure to the broad fixed-income market can be obtained with just a few ETF positions. ETFs also allow for portfolio duration and sector allocation to be rebalanced without liquidity risk or excessive trading costs.
The Fixed Income Strategy is a research driven, diversified portfolio using Laffer Tengler's proprietary data, known as the Economic Chartbook. The Economic Chartbook is a compilation of numerous macroeconomic variables, which are analyzed to forecast the fixed-income market's reaction to current and future market conditions. The Economic Chartbook is the result of decades of experience in top-down, supply-side research and analysis, and is published on a monthly basis. Three key area of macro-economic research are used by the investment team to construct the optimal fixed-income portfolio:
Economic Growth Indicators
Federal Reserve Monetary Policy
Convertible
The Convertible Strategy is a bottom up, value driven discipline that utilizes convertible bonds and convertible preferred stocks to seek out opportunities for maximizing total return. The portfolio construction process starts by segmenting the convertible universe by credit quality. The strategy aims to maintain an average credit rating of BBB.
A two-pronged analysis is conducted on potential candidates. The first prong of the analysis focuses on the convertible security and evaluates its classification (yield alternative, total-return alternative, and equity alternative), horizon analysis, theoretical value, and investment value, along with external research analysis. The second prong focuses on the underlying common stock associated with the convertible security and stresses analysis of the company fundamentals generated by internal research as well as external research.
The investment process uses a disciplined approach in analyzing changes to any combination of the following areas: company earnings, convertible valuation, credit erosion, equity valuation, and convertible valuation. Portfolios typically contain between 30 to 50 securities. Risk is actively managed by the investment team in relation to portfolio exposure by company, security, sector as well as other metrics specific to convertible securities.
---
The Facts: Why We're Different Than Everyone Else.
Most value managers focus on price-to-earnings ratios to indicate when stocks are undervalued — which we believe can be inconsistent and unreliable. Our methodologies focus on factual information: Dividends and Sales.
At Laffer Tengler Investments we use two, time-proven stock valuation metrics – both pioneered by our team – that are consistent and robust indicators of value: Relative Dividend Yield (RDY) and Relative-Price-to-Sales Ratio (RPSR)
Our valuation metrics along with our proprietary research allow us to identify outstanding investment opportunities and gives us the information and conviction needed to build diverse portfolios of high-quality companies.
Our investment team is comprised of 8 individuals with an average 20 years of experience in the investment management business and established track records in their respective strategies. 
Equality, Diversity & Inclusion
We celebrate the fact that fifty-seven percent of our executive staff positions are held by women; much higher than the national average within the financial industry. We strongly support a culture where all employees have the opportunity to contribute and participate in the firm's success. As we look to the future of our organization, we will continue to focus on enhancing the culture and diversity of our firm. 
Interested in learning more?
Make An Appointment To Meet With Our Institutional Relationship Manager