Trust Us With Your Future
Professional, disciplined portfolio strategies from a nationally-recognized investment team.
We believe that discipline is the key to sustainable, long-term returns. All of our strategies are actively managed with a focus on managing risk and producing long term results with an emphasis on income generation and capital growth. Our advising team has over 130 years of investment experience. We are committed to building strong relationships with our clients with proactive communication and service.
Stay Focused & Disciplined.


We'll spend time getting to understand your objectives so we can deliver the investment results that are more important to you. We'll also stay focused on our investment discipline because discipline is key to sustainable long-term total returns.

Build Custom Portfolios.


Understanding your objectives is the cornerstone of building and managing a custom portfolio. Together, we can craft a strategy to manage liquidity, income, growth and alternative investments that matches your objectives, risk tolerance and time frame.

Actively Manage Risk.


By using the valuation disciplines in our Strategic equity strategies to manage risk over the full market cycle, we believe managing risk means much more than just trying to get a client's asset allocation "right." We may also discuss option strategies to further help hedge risk in your portfolio.

Keep Fees Low.


We know that excessive fees, and layering of fees can erode your wealth – so we strive to manage costs, particularly on the larger allocations (what we consider "core" allocations) in your portfolio. We focus on managing costs by directly managing core equity strategies and using ETFs and low-cost funds for non-core holdings. Our fees also include all trading costs for the strategies that we manage, making it easier to understand your asset management expenses.

Be Totally Transparent.


You should always know what we're doing—and what it costs. That's why we've built trading costs into our management fees, and provide detailed custom quarterly reporting.
---
Concentrated Equity
This strategy is a low-turnover, high conviction, deeply concentrated portfolio that holds the 12 "best idea" positions from the Laffer Tengler Equity Growth and Equity Income strategies.
Global Equity
The strategy analyzes and evaluates macroeconomic and financial data in conjunction with real an expected changes to public policy in order to create a ranking on those countries that are expected to have the most attractive potential for total return. The strategy uses Exchange Traded Funds (ETFs) to implement the investment process.
Equity Income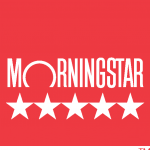 This strategy invests in high-quality, large-cap stocks with strong growth potential and an above market dividend yield. The primary investment focus is income, with capital appreciation as a secondary objective.
Equity Growth
A Large Cap growth strategy with a secondary objective on income. The strategy seeks to own high-quality large cap stocks with attractive valuations based on our proprietary buy/sell research disciplines.
Convertible
A bottom-up, value driven discipline that utilizes convertible bonds and convertible preferred stocks to seek out opportunities for maximizing total return while dampening volatility associated with the equity markets.
Fixed Income
This strategy utilizes Exchange Traded Funds (ETFs) with underlying investments in fixed-income securities. The primary objective is to seek a competitive level of current income, with a secondary objective of capital appreciation.
Dividend Growth
Strategy designed to provide investors with an attractive current yield, a growing income stream, and long-term capital appreciation by investing in a diversified portfolio of businesses that exhibit a commitment to sustainable and growing dividends.
Dynamic U.S. Inflation
A quantitatively-based strategy that utilizes macroeconomic and financial information to create portfolios that seek to outperform the rate of U.S. inflation over a full market cycle of 3-5 years. Portfolios are built using Exchange Traded Funds (ETFs). Exposure can include, but is not limited to, domestic stocks, foreign stocks, broad market indices, commodities, bonds, currencies, and cash.
Global Revolution
The LTI Global Revolution Strategy utilizes a top-down approach that focuses on macroeconomic factors with an emphasis on broad industry sectors that play a key role in planetary decarbonization. The overriding goal of the strategy is to seek capital appreciation through diversified ETFs with low correlation to the S&P 500.