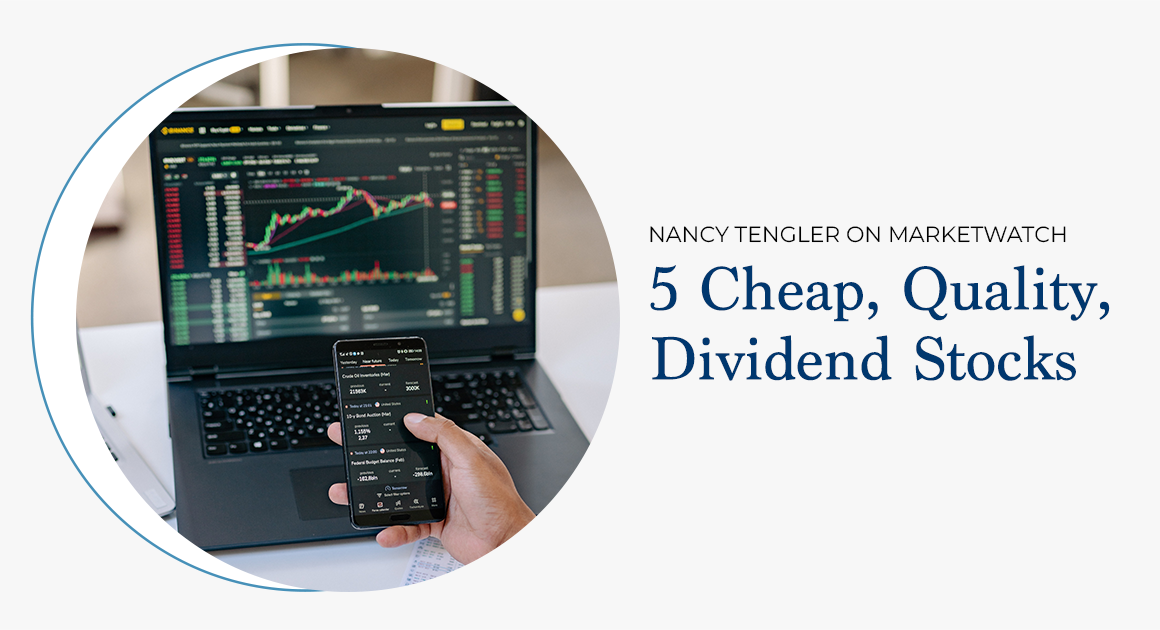 Originally Published on MarketWatch Nov. 17, 2022
Critical Information for the U.S. Trading Day.
2022 may be remembered as the year investors fell out of love with tech stocks.
While the Nasdaq Composite COMP, -4.24% is up about 5.3% this quarter, that's after three dismal ones, and a 28% loss for the year so far is steering it towards the worst annual return since 2008.
But don't turn your back completely on tech, says our call of the day from Nancy Tengler, CEO and Chief Investment Officer at Laffer Tengler Investments, which has around $1 billion under management and whose Equity Income and Dynamic U.S. Inflation strategies have earned five-star ratings at Morningstar.
"If the tech trade is over, then we're all in trouble because the labor force is not growing… you're seeing the participation rate shrink and productivity is terrible," Tengler — who's been a part of financial markets since the 1980s — told MarketWatch in an interview. "We need technology to solve the labor shortage problems."
That might sound odd as layoffs have trickled out from tech names, including Amazon.com AMZN, -1.87% and Meta META, 0.04%, but Tengler wants investors to keep their eyes on what's ahead when they think about tech.
"I think the theme is more about embracing digitization, the digital revolution of the economy and picking the best in breed of old economy companies that are doing this, and then the companies that are providing the digital solutions," she said.
They also have to tick the quality, cheap and dividend-paying boxes for Tengler. In that target zone, she likes CVS Health CVS, 1.46%, which now has 46 million and counting digital relationships. "I get a text, they send me whatever the prescription is, and I pick it up," she said.
Public Storage PSA PSA, 0.69% gets a nod because it's an old economy company benefiting from digitization. The company lifted guidance on its third-quarter earnings call, with operating margins now above 80%, and its portfolio is growing through acquisitions, she notes. "Customers are staying longer with their storage units due to the cost of housing," and the interaction is all digital, said Tengler.
Tengler likes Honeywell HON, -0.45% — an industrial conglomerate providing solutions for the digital revolution. A beat and higher guidance in the most recent quarter suggests Honeywell will be looking actively at acquisitions, and a weaker dollar will also be a benefit, she said.
From the Big Tech batch, Tengler says they've been picking up beaten-down shares of Microsoft MSFT, -0.96%. "If the company's fundamentals are solid, if the management team is excellent, if they are an industry leader and good operators, which Microsoft is, then this has historically proven to be the kind of period where you want to add to names like that," she said.
"This is a company that investors will return to because they have reliable earnings growth," she said, touching on a key quality that she believes will shield investors as the overall economy slows.
Also mentioned is Goldman Sachs GS, -0.39%, her favorite financial group headed into a slowdown that has "embraced digital." The stock is trading at 11 times forward earnings, with a price/book ratio of 1.2 times, well below that of JPMorgan JPM, 0.14%, and should benefit from advisory, underwriting, trading and retail banking, and any increase in deal flow, she said.
As for Tengler's 20,000 feet view, she's worried about deficit spending and the Fed slowing the economy, but even amid 2023 earnings uncertainty, says she's starting to add risk back to portfolios.
"I think maybe investors are not thinking enough about what can go right in 2023," Tengler said, in a nod to extreme pessimism among investors and institutions this year. "Because when the Fed stops, or if earnings aren't as bad as expected…we're in a position for stocks to rally pretty hard and there are a lot of people who are going to be caught."
As published on Marketwatch.com
---
Disclaimer:
The article inaccurately states Laffer Tengler Investments, Inc.'s assets under management. We advise and manage on roughly $1 billion. Assets under our direct management are around $359 million as of September 30th, 2022.
Disclosures:
The Morningstar Ratings referenced in this article were awarded as of September 30th, 2022, based on a weighted average of the three-, five-, and ten-year ratings through September 30th, 2022. Laffer Tengler Investments, Inc. ("Laffer Tengler") does not compensate Morningstar to be provided a rating; however, we do pay Morningstar to obtain other products and services available from them or their affiliates. Additional information about the Morningstar Rating system, including the calculation methodology, can be found HERE.
The comments expressed represent the personal views of Laffer Tengler's investment professionals based on their broad investment knowledge, experience, research, and analysis. The comments are not specific advice tailored to the specific circumstances of a particular individual. The comments are general and for informational purposes only, based on information and conditions prevalent at the time of publication. The comments are as of the date of publication and are subject to change without notice due to changes in the market or economic conditions that may not necessarily come to pass. Forward-looking statements cannot be guaranteed. This is not a recommendation to buy or sell a particular security, nor is this financial advice or an offer to sell any product. Viewers should not consider or place specific reliance on the content presented as comprehensive advice nor as an offer or solicitation to buy or sell securities. Laffer Tengler will not provide notice of any change in its opinions or the information contained in this article. Individuals are strongly encouraged to seek professional advice specific to their market, economic, regulatory, political conditions, and obligation change.
The information contained in this article is for informational purposes only and should not be considered an individualized recommendation or personalized investment advice. Do not use this information solely when making investment decisions nor select an asset class or investment product on performance alone. Consider all relevant information, including your existing portfolio, investment objectives, risk tolerance, liquidity needs, and investment time horizon. There can be no guarantee that any listed objective is achievable nor assurance that any specific investment will be profitable. Laffer Tengler does not undertake to advise you of any change in its opinions or the information contained in this article. Different types of investments involve varying degrees of risk, and there is no guarantee that a portfolio will achieve its investment objective. Always consult a financial, tax, and/or legal professional regarding your specific situation. Past performance is no indication or guarantee of future results.
Laffer Tengler does not control and has not independently verified data provided by third parties, including the data, charts, and graphs presented in this article. While we believe the information presented is reliable, Laffer Tengler makes no representation or warranty concerning the accuracy or completeness of any data presented herein.