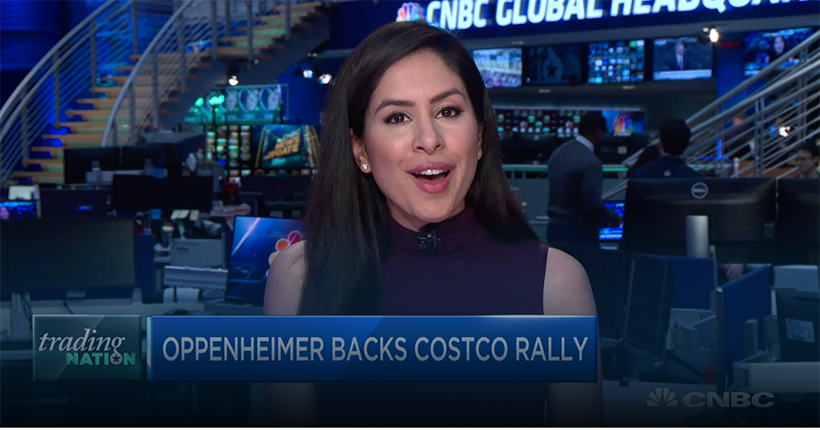 Costco is getting a whole lot of love.
The big-box retailer climbed nearly 3% on Tuesday after Oppenheimer upgraded it to outperform. Ari Wald, head of technical analysis at Oppenheimer, says Costco has more room to run.
″[Costco had] a great run of outperformance in 2019," Wald said on CNBC's "Trading Nation" on Tuesday. "It got to a very extended condition in September. Since then, it's corrected back to its 200-day average. It's worked off those overbought excesses, maintained the uptrend. Now [it's] starting to inflect higher again. We think that long term run of outperformance is just getting started again."
Costco has climbed over 46% over the past year. It has more than doubled the run of the XLP, the ETF that tracks the consumer staples sector, which is up 22% in the same time.
However, Nancy Tengler, chief equity strategist at Laffer Tengler Wealth Management, said optimism about Costco may be too late.
"It's too expensive for our blood at 36 times [forward earnings]," Tengler said on the same segment. "With all due respect, I think this is a little bit late."
Tengler likens the situation to the analyst "pile on" of Apple prior to a peak in September 2012. She says some other names could be cheaper buys.
"It's just a stretch valuation from our standpoint. Yet, they have done a good job in the e-commerce against Amazon. We like Home Depot a lot better. They've also done a good job on the e-commerce side. They have a yield that's 2.3 in dividend growth at 24%. We are big owners of Home Depot and sold out of our Costco last year."
Home Depot is up nearly 7% this year.