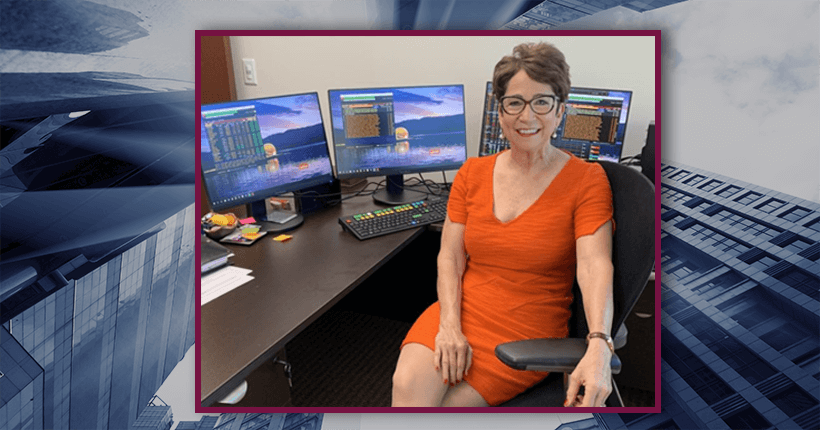 Name: Nancy Tengler
Age: hmm, age is a state of mind… right?
Title: Chief Investment Officer
Married/Single: Widowed
Kids: Two
City you live in: Paradise Valley
A typical day in my life includes… rise at 4:00 a.m., research stocks, feed the dogs, feed the horse, hike, go to the office and love what we are doing for our clients.
I was born… San Francisco
My favorite thing about Arizona… the accessibility of nature. I am training for my second Rim to Rim.
I'm listening to… The Traveling Wilbury's.
My family… My kids are truly my best friends.
If I could have dinner with anyone, it would be… Winston Churchill.
One thing I cannot live without…gummy bears!
When I was younger, I wanted to be… a fighter pilot.
I'm inspired by… the exceptionally strong women I meet, they are on their own due to death or divorce and continue to raise kids, work and survive.
The one person who motivates me is… my dear friend Bev who is 92 and just shared her five-year plan with me.
If I could change anything in the world, it would be…the suffering of hungry or abused children.
The perfect day would be… writing/finishing my new book.
My first job was…cleaning houses for some of my high school friends' parents.
My favorite escape… Lake Tahoe.
My life… is still in progress!
I'm currently working on… another book.
Always… choose joy.
Never… give up.
Favorite Quote… "Learning never exhausts the mind," Leonardo DaVinci.
Biggest Dream… is to hike the Pacific Crest Trail.
My Pet Peeve(s)… rudeness.
More About Nancy Tengler:
Nancy Tengler is the Chief Investment Officer for Laffer Tengler Investments. As a senior member of the investment team, she also holds a leadership role on the Laffer Tengler Investments Investment Committee. In these roles, Nancy is responsible for active equity management research and portfolio management as well as leading our wealth management services.
Nancy is a committed advocate of financial literacy for females as the leader of Laffer Tengler's Women & Wealth initiative which encourages women to take charge of their own financial and investment planning. She has also authored a book, "The Women's Guide to Successful Investing" and is a regular columnist for USA Today.